Why should consider medical tourism in Italy to be a good choice?
November 01, 2019
With classical origins, a warm Mediterranean climate and charming people, Italy is one of the most popular medical tourism destinations in the world. Many patients coming to Italy annually to get their procedure performed. Let's find out more.
Italy ranks 2nd in the list of best medical care in Europe
Many people will immediately think that the reason Italy attracts patients seeking their medical procedure is its low cost. However, it is not true since Italy is not the country which provides cheapest cost for your procedure to be performed. According to the World Health Organization, Italy ranks 2nd in the list of best medical care in Europe, just behind its neighbour France. Moreover, Italy also possesses many of the best ideal tourists attractions in the world. Is it a good idea to have your procedure done in a location where you can get a chance to visit some of the greatest sculptors in history?

Reasons to choose medical tourism in Italy
Medical tourism has been popular in all parts of the world, but Italy has its own things to make patients love it. Here are why more and more patients vote for Italy as one of the greatest best medical tourism destinations in Europe.
High-quality facilities and technology but reasonable costs
According to statistics, the number of procedures performed in Italy has reached the growth rate of up to 40% in recent years. It cannot be denied that Italy's capital is leading in the nation's cosmetic procedures. So how good is healthcare in Italy? Rome's hospitals and medical centres offer not only first-rate medical care with high-quality facilities and modern technology but also excellent services that promise to please even the most difficult patients. 

Besides, when it comes to costs, the prices for procedures in Italy are relatively lower than in the United Kingdom and the United States. All Rome's hospitals, medical centres, as well as clinics, meet European standards. Italy also has three main hospitals that specialize in medical tourism. Many practioners in Italy are well-known for their professional procedures, especially breast augmentation. A number of plans have been signed to expand the city's facilities in the next few years to meet the huge demand of patients coming for their medical tourism.
Medical services in Italy are excellent
All private hospitals and medical centres in Italy offer patients spacious private rooms with modern design and appliances so that you can best enjoy health tourism in Italy. The largest private hospital in Italy is Agostino Gemelli University Polyclinic which is best at specialized cosmetic surgery, knee surgery and a wide range of medical care.

Italy is also one of the rarest countries where there is a hospital specializing in procedures for children: Bambino Gesu Hospital. It was established in 1869 and has become the leading hospital treating children medical problems. Bambino Gesu Hospital was the location in which the world's first artificial heart transfer in a teenage patient was performed and it is perceived as one of the most innovative medical institutions in Europe.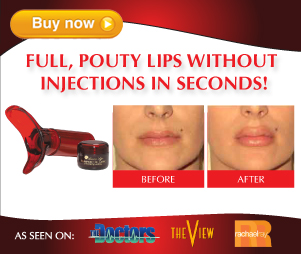 Recently, Italian hospitals have awarded the gold seal of quality in the European ranking of hospitals by the prestigious Joint Commission International. 2 years ago, there was an agreement adopted by the EU, facilitating the booming of health tourism not only in Italy but also in the whole Europe. Annually, there are 7 million people taking medical tourism and the turnover generated in Europe was nearly 12 billion euros. Of this 12 billion euros, Italy accounted for 17% of share in Europe, which means that the potential to develop in the medical tourism field of this country is so high.
5-star luxury accommodations
If your finance is strong and you want to enjoy the best services when taking medical tourism in Italy, it is suggested to take a private hospital. You will find that accommodations are like a 5-star hotel. Private enterprises always find ways to make them outstanding from others. This benefits patients much as they are now can get access to magnificent medical services with relatively lower costs.

Mediterranean climate
The Mediterranean climate in Italy is also the reason why many patients select it as the top of the best medical tourism countries in Europe. Italy has mild winters and warm summers. If you cannot stand the cold, it will be best to come to the south as it gets colder in the north. If you are about to plan medical tourism in Italy, you should avoid August. August is the most crowded month due to the influx of tourists and of course, all the costs at that time are higher than that at other months. The best time to visit Italy is between April and October, so you should consider your agenda to best enjoy medical tourism while admiring the stunning destinations and saving your budget.
Not only a medical tourism destination, but it is also a tourist attraction
Admiring the most stunning destinations while recovering
Coming to Italy, it is not only about health and wellness treatments, but you can also enjoy the most famous tourist attractions here and admire the spectacular scenes. Italy was once perceived as the capital of civilization; therefore, during your health and wellness holidays, take your time visiting the unlimited cultural attractions here. Italy is no doubt one of the top medical tourism destinations in Europe. Rome is extremely stunning when the night comes. It is famous for its rich and diverse nightlife scenes where you can refresh and open up your mind.

Moreover, a suggestion to spend your recovery time is to indulge in a spot of retail therapy or browse for bargains in the secondhand clothes shops along Via del Governo Vecchio. Italy is also home to many luxury and exclusive fashion brands, including Bottega Veneta, Valentino, Versace, Moschino, Gucci, Fendi, Giorgio Armani, Prada, Miu Miu, Marni, Marcelo Burlon, Palm Angels, Sergio Tacchini, Loro Piana,…No need to be said, Italy is an ideal location for fashion lovers.
With its stunning Naples capital in the Campania region, the peaceful Lake District and Sicily, the unique Cinque Terre, the crowded and luxury Milan, the extraordinary Amalfi Coast, the ancient Pompeii and Rome and the romantic Venice, Italy should be at the top of your medical tour.
No language barriers
The thing making Italy outstanding from other medical tourism destinations is that most medical practitioners are fluent in English. So, don't worry that you do not understand Italian. You can use English and all of practitioners can understand you. No language barriers are a considerable benefit of medical centres or clinics in Italy, making it stand out from the other medical tourism destinations in the world.

Excellent food and drink
Italian cuisine has been well-known all around the world. The simple ingredients but unique combination make Italian food marvellous thing that many tourists want to try. From regional specialities to seasonal delicacies and excellent street foods, Italian cuisine actually makes you wish to have multiple lifetimes to enjoy them all.
Coming to Italy for medical purposes, don't forget the best foods here
Here is the list of foods that you must try in your medical tourism Italy:
– Pesto Alla Genovese
– Ribollita
– Tiramisu
– Tortelli Di Zucca
– Risotto Alla Milanese
– Cacio E Pepe
– Tartufo Nero
– Pizza
– Orecchiette Alla Pugliese
– Caponata
Italy is bursting with culture and tradition and so are their beverages. In Italy, there is a concept called aperitivo culture. Learning about aperitivo culture, you will get a chance to become acquainted with the Italian drinking culture – which is well-known globally. If you come and seek for healthcare in Italy for tourists, it is worth acknowledging the aperitivo culture. It is not about grabbing a drink only. It is time to get together with your friends and sit down for a drink before dinner time. Typically, Italian people have a drink and some finger foods around the time of 7pm to 9 pm.
The aperitivo culture is unique
There is no need to get aperitivo before every meal. However, when in Rome, do as the Romans do, if you are trying to fit into the unique culture of Italy, aperitivo is highly recommended.
The suggested aperitivo in Italy:
– Italian wine
– Prosecco
– Aperol spritz
– Campari spritz
An after a heavy meal, maybe you need digestivo to aid your stomach in digestion. The recommended digestivo includes:
– Amari
– Limoncello
– Grappa
– Sambuca
The common destination cities for your medical tourism holidays
– Rome 
– Florence
– Venice
– Milan
Popular procedures to consider in Italy
Known as the country of medical tourism, there is no doubt that many patients are coming to this romantic country for their aesthetic procedures done. Among them, here are the most popular medical procedures in Italy.

Plastic surgery and cosmetic surgery
Plastic surgery aims at reconstructing the burnt, cut or damaged part of your body while cosmetic surgery involves physical beauty enhancement. The most popular plastic procedures are the redevelopment of removed breasts in cancer patients, hand surgery and removal of tumours. When it comes to cosmetic surgery, the number of common procedures seem wider, including reshaping of the nose, lip and chin implants, brow lifting, face lifting, eyelid lifting, butt implants, breast lift, breast implants, neck contouring, liposuction,..
A wide range of  medical procedures
The procedures are different based on the goals of each surgery. If you are about to carry out plastic surgery in your medical tourism in Italy, the procedures used include skin grafting, flap surgery, tissue expansion and microsurgery.
Besides, hospitals and medical centres in Italy also provide alternatives to plastic surgery, including microdermabrasion, botox, CoolSculpting, untherapy, facial fillers and bio stimulators.

Hair restoration
There are many factors causing hair loss such as stress, certain hairstyles and treatments, radiation therapy, certain medical conditions and hormonal changes. Not matter what it is, hair loss can make you look older than your age. Coming to Italy for your medical tourism, you get a chance for your hair to receive the modern hair transplant methods:
Follicular unit transplantation (FUT): strips from your donor area will be cut into individual follicular units. Small cuts will be made on your scalp where the follicular unit grafts will be placed. This method is not used widely these days.
Follicular unit extraction (FUE): individual hair follicles will be directly extracted from your donor area and then moved to your recipient site using a specialist microsurgical needle. The benefit of this method is that it does not leave a linear scar at the back of your head, thus it is adopted more frequently than the FUT method.


Weight loss and bariatric procedures
Overweight is often associated with several serious health problems. People with high Body Mass Index are exposed to diseases such as heart disease, diabetes mellitus, cancers, asthma, obstructive sleep apnea and chronic musculoskeletal problems more regularly. If you get sick of conventional diets and exercises, bariatric surgery in Italy can offer help. You can choose between:
Gastric band: A method of reducing the volume of your stomach with a gastric band. This method is simple but reversible since it does not remove any organs.
Sleeve gastrectomy: A method of removing a portion of the stomach and reducing stomach area to approximately 15% of the original size. Often known as gastric sleeve surgery or vertical sleeve gastrectomy, this surgery reduces the size of your stomach permanently and is irreversible.
Gastric bypass surgery: A method aims at resecting and re-routing the small intestine to a small stomach pouch. In this procedure, the doctor will divide your stomach into a small upper pouch and a lower one. The small intestine is moved to connect to the small stomach pouch, bypassing the lower pouch.

Bariatric surgery results in faster and more stable weight loss than diets, thus your life will improve while reducing obesity-related diseases. The needs for each patient vary and the doctors will design a custom-tailored surgical program to ensure that patients can achieve healthy, safe and lasting weight loss.
How much money does medical tourism in Italy cost you?
High-quality procedures, great services and reasonable costs
Of course, the cost for health and wellness holidays in Italy, as well as in any part of the world, depends on many different factors, including the procedures you are seeking, the hospital and doctor and the length of your stay. When investing your money in this one of the most popular medical tourism destinations in the world, you will never regret. Italian hospitals, medical centres and clinics offer high quality medical care and excellent services. Besides, the numerous stunning sights and romantic tourist attractions can make up your stay while waiting for the recovery.

There must be a reason why Italy ranks 2nd in the top medical tourism destinations in Europe. The excellent medical treatments, the state-of-the-art technologies, the great services, the stunning and spectacular destinations,..make your medical tourism in Italy a chance to improve your health while travelling to the best tourist attractions in the world.
Related