Male infertility causes
November 09, 2019
Many people assume that infertility is caused by women, but modern science shows that the disease is also common in men (Male Infertility). In the current increasingly polluted living environment, this rate is foresaw to continue to rise.
Infertility has a great influence on marriage life
Male infertility is a disease that makes it impossible for a man to have children. Infertility in men is not an uncommon disease. It is often realized when a couple who have sex on average 2-3 times/week and do not use any contraceptive method that the wife is still not pregnant after one year of marriage. People classify male infertility to 2 types: primary male infertility and secondary infertility.
Male infertility causes
There are many male infertility causes but we will share the 4 most common causes.
The leading cause of male infertility is due to poor sperm quality
Sperm quality accounts for nearly 50% of male infertility. The cause may be due to the decrease in testosterone hormone or diseases in the testes, varicose veins, mumps sequelae, hidden testes, sperm atrophy. All lead to impaired sperm quality, even only few sperm or more severe is absent in the test sample.
Unhealthy lifestyle
The unhealthy lifestyle mentioned here is smoking, drinking alcohol, using addictive substances. Science has shown that these substances have a direct effect on male reproductive health. Nicotine in cigarettes will weaken sperm and cause a high incidence of malformed sperm. Toxins in alcohol and stimulants also reduce libido.
In addition, regular stress also causes testosterone levels to drop significantly. If this situation lasts for a long time, the male can no longer be interested in sex, reducing the quality of husband and wife relationship, thus affecting the ability to conceive naturally.
Some male diseases
If male has ever had a number of diseases such as syphilis, gonorrhoea which leads to vesicular inflammation of the testes, the risk of infertility is also very high due. These diseases are largely caused by unsafe, healthy sex life.
Genetic abnormalities
The situation of male infertility due to genetics accounts for about 5-10%. It can occur as Klinefelter syndrome (XXY), loss of AZF gene segment on Y chromosome segment, or other genetic material disorders.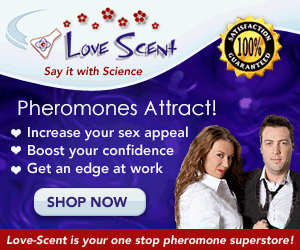 Male infertility treatment method is more and more popular and effective.
Male infertility usually has no clear symptoms. A man with fertility problems is still living and ejaculating normally. However, we can list a few male infertility symptoms, such as low sperm amount; scrotum stretch, swelling; pain in the penis; frequent premature ejaculation sometimes with a green or white discharge; hair loss, wrinkly and dry skin; the body sweats a lot and often suffers from stress and anxiety. In the best way, it is essential for the male to have a medical examination to identify whether the results are infertile.
Nowadays, there are many male infertility ayurvedic treatments and the success rate of ayurvedic treatment for infertility is very high. The patient can use drugs or surgical methods. In addition, you can use assisted reproductive methods (ART) including direct sperm into uterine pumping, injecting sperm directly into the egg, in vitro fertilization (IVF) or using donated sperm or eggs.
Related