How to grow thicker eyelashes naturally?
August 10, 2019
Do you desire to have long and thick eyelashes? Read this article to learn some tips on how to grow thicker eyelashes naturally.
Long and thick eyelashes make your eyes glow
Long, thick, beautiful eyelashes can be grown naturally at home. You can achieve them in a safe and inexpensive way with the natural ingredients. This article will provide tips and tricks on how to get fuller and thicker eyelashes without using extensions.
Apply olive oil or coconut oil on your eyelashes
These oils are cheap and easy to find, they can strengthen and stimulate the growth of your eyelashes. You can mix these two oils together. Pour a few drops of the oil onto a Q-Tip, or an eyelash brush or comb, then dab or brush your eyelashes for a few minutes then rinse it off with water. Do this regularly once or twice a day for 1-2 weeks and you will be astonished with the effect. Olive oil and coconut oil can also be applied on your eyelids and the skin under your eyes every night with a cotton swab to make your eyes glow.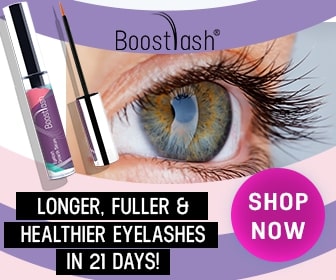 Trick with vitamin E or Vaseline 
Vitamin E helps prevent your lashes from shedding. Apply a few drops of vitamin E oil to the eyelash brush or a clean mascara brush, then brush your lashes and rinse. This will make your lashes softer and thicker. If you don't have vitamin E, you can use Vaseline as a substitute. Vaseline helps stimulate hair and lash growth. Apply it directly onto your lashes every night and rinse off in the morning. Do this for a few weeks and you will see the difference on your lashes.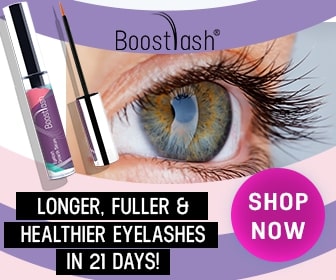 Put an egg pack on your eyelashes
Although the idea of rubbing raw eggs on your eyelashes can be disgusting, it is really helpful in getting lengthy and healthy eyelashes. The protein in eggs can create fuller and longer eyelashes. Beat 1 egg and add 1 tablespoon of glycerin to get a creamy texture, then rub this mixture onto your eyelashes with a cotton swab and keep for 10-15 minutes. Afterwards, rinse off with cold water. Do this 3 times a week for a few months, it will promote eyelash growth naturally.
These eye beauty tips will be helpful as long as you apply them regularly. Besides, you need to be patient until you get your desired result. Following Vuhes daily for more updates about beauty tips and secrets.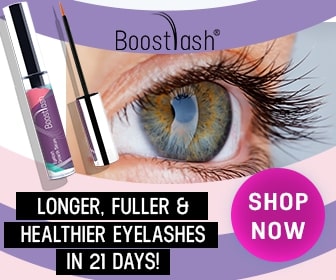 BoostLash eyelash enhancing serum is a clinically tested formula that increases the volume, lengthens and fortifies all types of lashes. BoostLash has a unique ingredient that coats lashes and helps to promote strand softness, volume, and enhanced growth! This eyelash growth serum boosts and regenerates lashes in a very short time. Many specialists have attested to the effectiveness of this product. BoostLash is highly recommended by those who have used the product and beauty bloggers.
Related
[pluginops_popup_form template_id='18918' delay='0' entranceanimation='' exitanimation='']