Here are exercises to lift and firm buttocks fast
January 07, 2020
Big and firm buttocks are what many women are seeking. If you do not have time, there is no need to go to the gym because you can tone your butt at home. Below is our suggestion for exercises to lift and firm buttocks fast.
Some notes
Getting big and firm buttocks is not only about exercises but also about your diet. Today, there are many types of supplements that support fitness, including whey protein, creatine, BCAA or fish oil,..We tend to ignore the organic foods and eat these supplement foods instead. Fresh foods are needed for your buttocks, so if you want bigger and firmer buttocks, consume them regularly and remember that supplement foods can never replace the fresh ones.
Exercise for beautiful buttocks
Here are some of the best exercises that you should do for beautiful buttocks:
Hip thrust
Hip thrust is an exercise that you load up a barbell while sitting on the floor underneath it. Putting your shoulders on a bench, you thrust your hips toward the ceiling and lift the barbell. Hip thrust is really an ideal exercise for buttock and many famous celebrities are doing it for their attractive buttocks. This is because this exercise gives your butt muscles a chance to do the most intense part of the lift, thus making it bigger and firmer.
Donkey kick
One of the most popular exercises to sculpt your butt is donkey kick. When performing it correctly, it can isolate the biggest and bulkiest glutes muscle – the gluteus maximums, thus give you sext butt. Besides, this exercise is simple and you can definitely do it at home.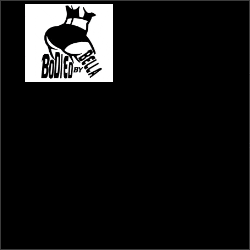 Lift your booty, enhance your cuff and shape your butt to the perfect round shape with Bodied by Bella
Achieve the Butt you desire naturally enhancing your own beauty!
First, get on all fours, put your hands stacked under your shoulders and knees under hips. Keep your back flat (you can put a cup on your lower back), tuck your chin slightly, leave the back of your neck facing the ceiling. Keep the 90-degree bend in one knee and lift the other leg slowly straight back and up toward the ceiling. Do not put your leg too high but stop when your back starts to arch.
Hip thrust and donkey kick are the two simple yet effective exercises that can help you get sexy buttock. While working out, don't forget that a proper diet which includes fresh foods is also needed for big sexy buttock.
Let's make the above exercises to lift and firm buttocks fast regularly for your attractive body shape.
Related