Dark reveal about clean beauty products
In fact, clean beauty products are no safer than normal cosmetics as people think
Clean beauty is really as good as we believed. A recent statement from a research team suggests that the answer is no. Read this post for detailed information.
Clean beauty 
Clean beauty
products are said to be more unsafe than their normal counterparts. That is the statement reported in an editorial by JAMA Dermatology. Is it true?
Clean beauty products may not bring you safety
The authors of this report state that the claims made by cosmetic brands do not guarantee that the cosmetic product is truly clean. In other words, you will not know if they are safer for you than other normal cosmetics. In fact, clean or natural standards are not specified.
In addition, there is a distressing fact that many products labeled as books often have a high incidence of irritating ingredients. Moreover, they can cause allergies.
"We wanted to shed light on the fact that the 'clean beauty' movement is more of a business model and marketing tool that plays on the trend of people wanting to use natural rather than synthetic products right now. Instead, we need to take a more balanced approach when choosing which products to use on our skin," said Dr. Bruce Brod - co-writer of the report.
In the report, the authors noticed an increase in user complaints about an allergic reaction from the adoption of natural 'products. Easy-to-notice symptoms include itchy rash or contact dermatitis.
Speaking to Reuters Health, Dr. Bruce Brod said, "Many of these products are marketed and sold to consumers who are misled to think the products are superior. We support free enterprise but want to make sure patients have all the available knowledge at their fingertips and choose products with their eyes wide open."
Therefore, be a wise beauty customer, remember to research carefully about the product information as well as its ingredients to avoid facing unnecessary trouble.
Stay tuned for information on the clean
beauty
market and
clean beauty brands
on Vuhes.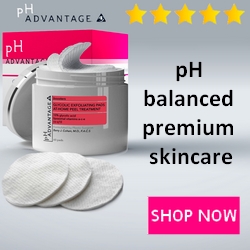 Dark reveal about clean beauty products