Botulinum toxin therapy for hair loss treatment
November 02, 2019
Have you ever heard of botulinum toxin treatment? Recently, scientists have found the effectiveness and safety of botulinum toxin treatment in hair loss treatment.
Botulinum toxin can be used in hair loss treatment
Botulinum toxin therapy was found to be safe and effective for hair loss
Botulinum toxin for hair loss treatment
The balding scalp is believed to have relative microvascular insufficiency. The intramuscular injection of botulinum toxin can relax the muscles in intramuscular plane, thus leading to a significant increase in blood flow in the balding scalp.
According to the study, patients experienced an increase in hair density and thickness after receiving botulinum toxin therapy. Botulinum toxin can work to block the secretion of TGF-β1 in our hair follicle. As affecting the root cause the hair loss problem, it may be safer and more effective to inject botulinum toxin type A to treat hair loss.
There are different causes of male pattern baldness. However, the exact pathogenesis of male pattern baldness is not yet known. It is not true that hair loss is associated with a systemic or internal disease or poor diet. Baldness can be a result of predetermined genetic factors and the overall ageing process. Illness, emotional trauma, protein deprivation and hormonal changes also can cause your hair loss.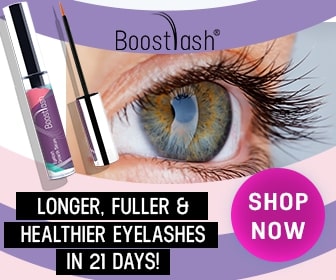 Male pattern baldness treatment using botulinum toxin injection helps to relax your muscle. Thus, pressure on the musculocutaneous and perforating vasculature will decrease, increasing the supply of blood and transcutaneous pO2. As a result of increased blood flow, accumulated DHT will be washed out, reducing the signal for miniaturization of hair follicle. This is how male pattern baldness cure works.
According to the research, AGA management is promoted dramatically by botulinum toxin therapy. This hair loss medical treatment has not received an official approvement by FDA, requiring further and larger studies as well as controlled trial to be carried out.
What else can botulinum toxin be applied?
Botulinum toxin is not only be injected for hair loss growth treatment or cosmetics surgery. So what is botulinum toxin also used to treat? There are different uses of botox, including botulinum toxin treatment for depression, migraine; botulinum toxin treatment for bladder dysfunction, botulinum toxin treatment for sweating,..
That exploring the use of botulinum toxin in hair loss treatment, scientists found out a new method for patients who are struggling with their baldness problems.
Using botulinum toxin in hair loss treatment is a helpful gift that scientists found out for patients who are struggling with their baldness problems.

Related